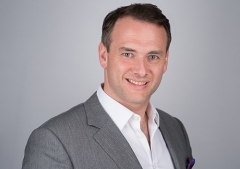 Graham McKnight, Managing Director/Independent Financial Adviser
Tel.
0141 404 5710
Mobile.
07590 823333
Email.
grahammcknightfinancial.co.uk
With 20 years experience working in the industry, Graham founded McKnight Financial in 2009. Wanting to provide transparent advice and a Private Client experience for all his clients Graham and the team have created the experience that is McKnight Financial today.
Graham is married and has two children. He enjoys playing golf and running around after the family when time allows.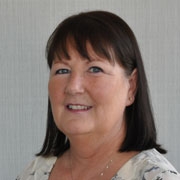 Patricia Kerr, Independent Financial Adviser
Tel.
0141 404 5710
Mobile.
07447 082012
Email.
triciamcknightfinancial.co.uk
Tricia joined McKnight Financial in February 2013. Arriving with a wealth of experience in the financial industry, Tricia brings with her, her considerable talents and knowledge, making her a valued member of the team. Tricia is married to Jim and has a grown up family.
Jeff Bernstein, Independent Financial Adviser
Tel.
0141 404 5710
Mobile.
07880 800493
Email.
jeffmcknightfinancial.co.uk
Joining the McKnight Financial team in June 2014, Jeff has over 20 years' experience in the Financial Services industry, both as a Tied Adviser and as an Independent Financial Adviser for the last 15 years. Jeff has worked for various large financial institutions and a major legal practice. He has a wealth of experience on different aspects of financial planning and specialises in advising senior members of the public sector.

Jeff has achieved Diploma status via the Chartered Insurance Institute and has also passed the CII Specialist exams in Long Term Care and Equity Release.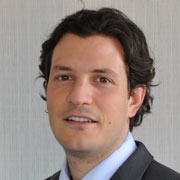 Vito Orsi, Administration Manager
Tel.
0141 404 5710
Email.
vitomcknightfinancial.co.uk
Vito joined McKnight Financial in April 2011. With a wealth of customer relationship experience gathered from a short career in the hospitality industry Vito is now an integral part of the McKnight Financial team and committed to the Private Client experience that all our clients benefit from. Vito is also now IFS Level 4 qualified!

Corinne Gavin, Administrator
Tel.
0141 404 5710
Email.
corinnemcknightfinancial.co.uk
Corinne joined the team at McKnight Financial in February 2015 and has immediately made an impact. With a background in customer services and in the hospitality sector Corinne is now an integral part of the Administration team and overall service proposition for all our valued clients.